Paracord color on handle will vary from camo, green or orange.
Designed with outdoor activity in mind, this 11.5" Fixed Blade Full Tang
Survival Knife with Firestarter
features a tanto style steel fixed and full tang blade that is ideal for camping and hiking expeditions, as well as survival training and outdoor adventures. The cord wrapped handle gives you a superior grip in even the wettest and most slippery conditions, while also providing easily unwrapped cordage when needed in an emergency. Also included is a magnesium alloy fire starter that enables you to effortlessly start a fire quickly and efficiently. This knife comes complete with a nylon sheath for easy and safe carrying.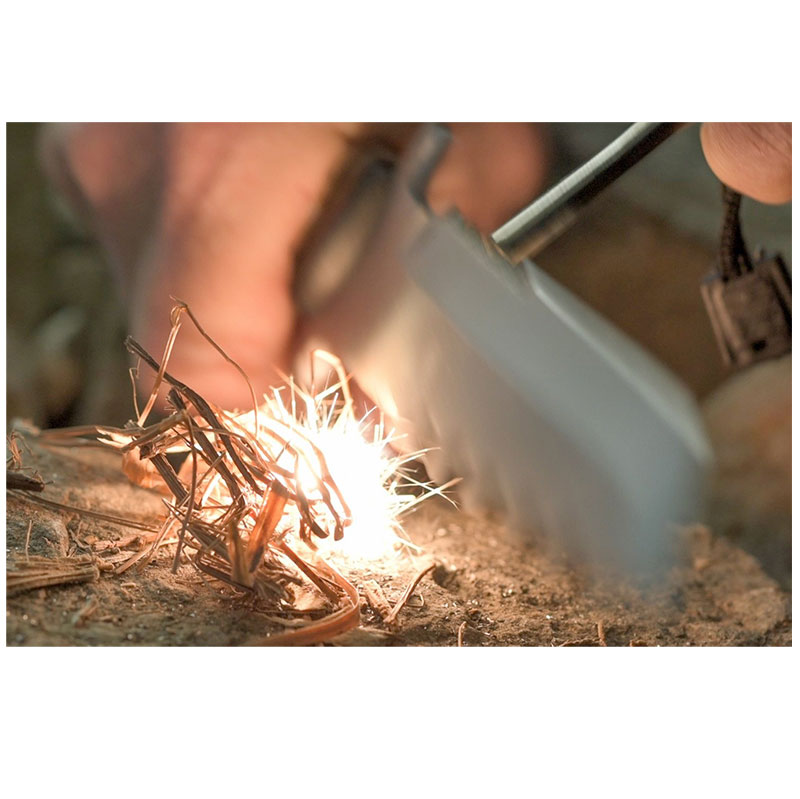 Product Features
Blade Length: 6-1/2"
Blade Thickness: 4mm
Handle Length: 4-1/4"
Full Tang
With Fire Starter & Whistle
Belted Sheath
SHOP THE LATEST DEALS FOR THESE STORES: