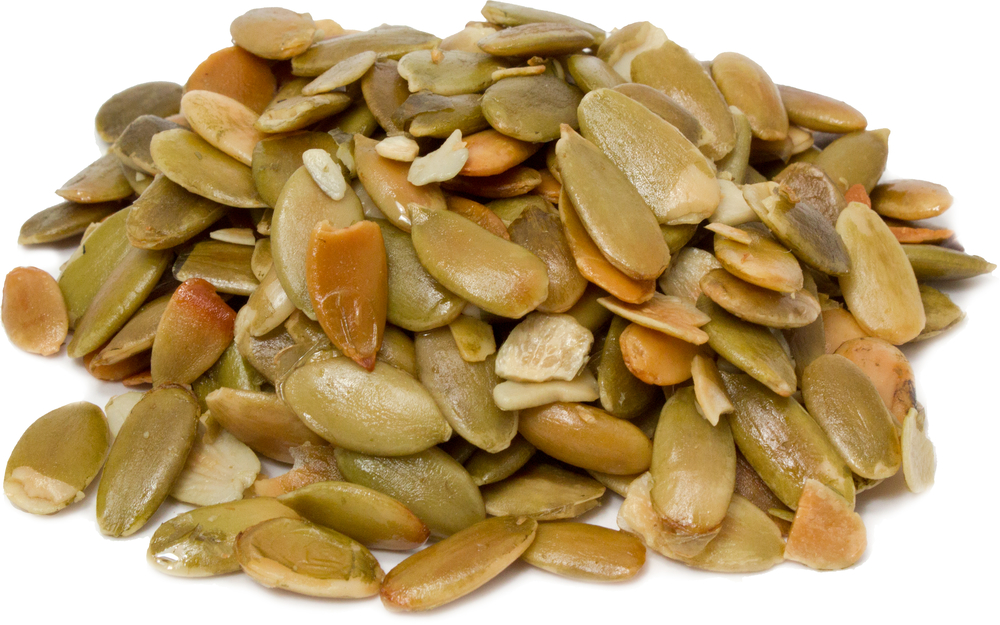 These must be good with the 5-star reviews!
Classic light flavor and crunchy-meets-creamy texture team up in this healthy snack classic! Pumpkin seeds naturally contain protein, phosphorous, iron, dietary fiber, and antioxidants, making them not only delicious, but nutritious as well!
Pumpkin seeds are also known as pepitas, which is Spanish for "little seed of squash." These flat, oblong seeds have long been a favorite snack in Russia and Ukraine, in addition to being a key ingredient in many Mexican cuisines and an autumn time seasonal snack in the U.S.!
Piping Rock's Promise:
We proudly offer you a bountiful selection of real foods from reliable sources at the best value in the industry! Discover our wide variety of nutritious snacks to satisfy your strongest craving. We carry everything from Natural Sweeteners,
Nuts & Seeds,
Spices, Veggies Chips, Dried Fruit, Chia Seeds, Peas and Edamame in all different forms to meet your preference. Whatever you're craving, find it at Piping Rock for an affordable price and complete satisfaction.