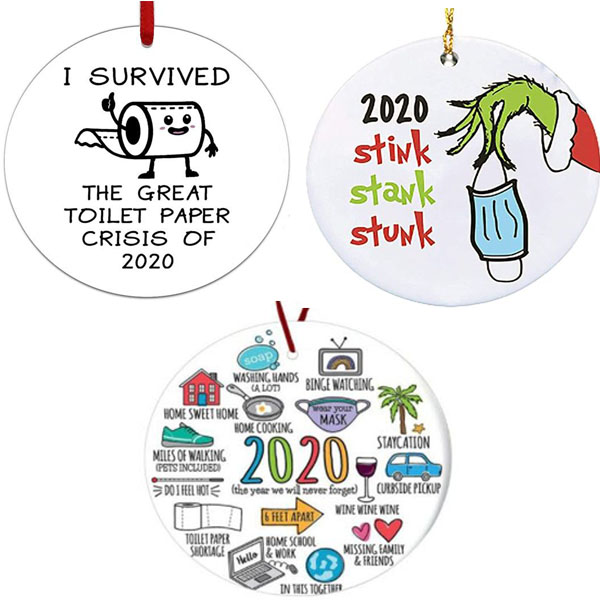 2020 Christmas Ornaments - Choose from "I Survived The Great Toilet Paper Crisis", "Stink Stank Stunk, OR "2020 - All The Things!" - Order 3 or more and SHIPPING IS FREE!
2020 has been a year of ups and downs, ins and outs, bum paper, and no butt wipes. You name it, we've seen it, so here's THE
ornamental decor
to help put a smile on your face and brighten your holiday season.
Resin (not like the cheap wood ones that are out there), and about 3 inches across.