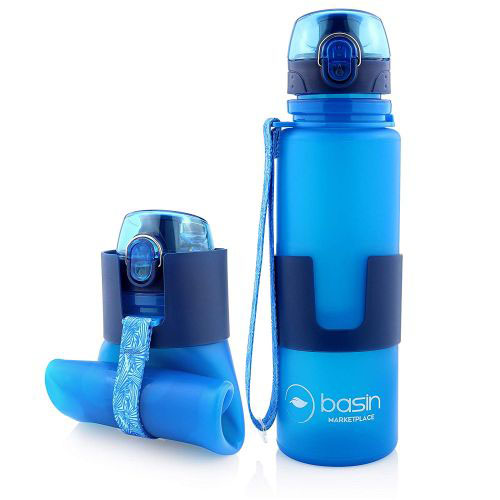 Collapsible Flip Top Water Bottle - Folds up when not in use! GREAT for hiking and travel! CURRENTLY $15 ON AMAZON! You're getting a GREAT deal because you will receive blue or green at random. - 99 cent shipping, but order 3 or more and SHIPPING IS FREE!
Our
reusable water bottle
is soft and flexible but sturdy and rugged. It won't collapse in your hand while drinking. This makes for a comfortable drinking experience. The reusable water bottle conveniently folds to a compact size. Perfect travel bottles! The specially designed cap is air tight and leak proof. The One Touch cap enables the user to open the bottle with a simple press of the finger. There is no need to use two hands. It's convenient for a quick sip while hiking, camping, traveling and playing sports.
Durable
Leak Proof Watertight Seals
Non Toxic
Eco Friendly
16oz