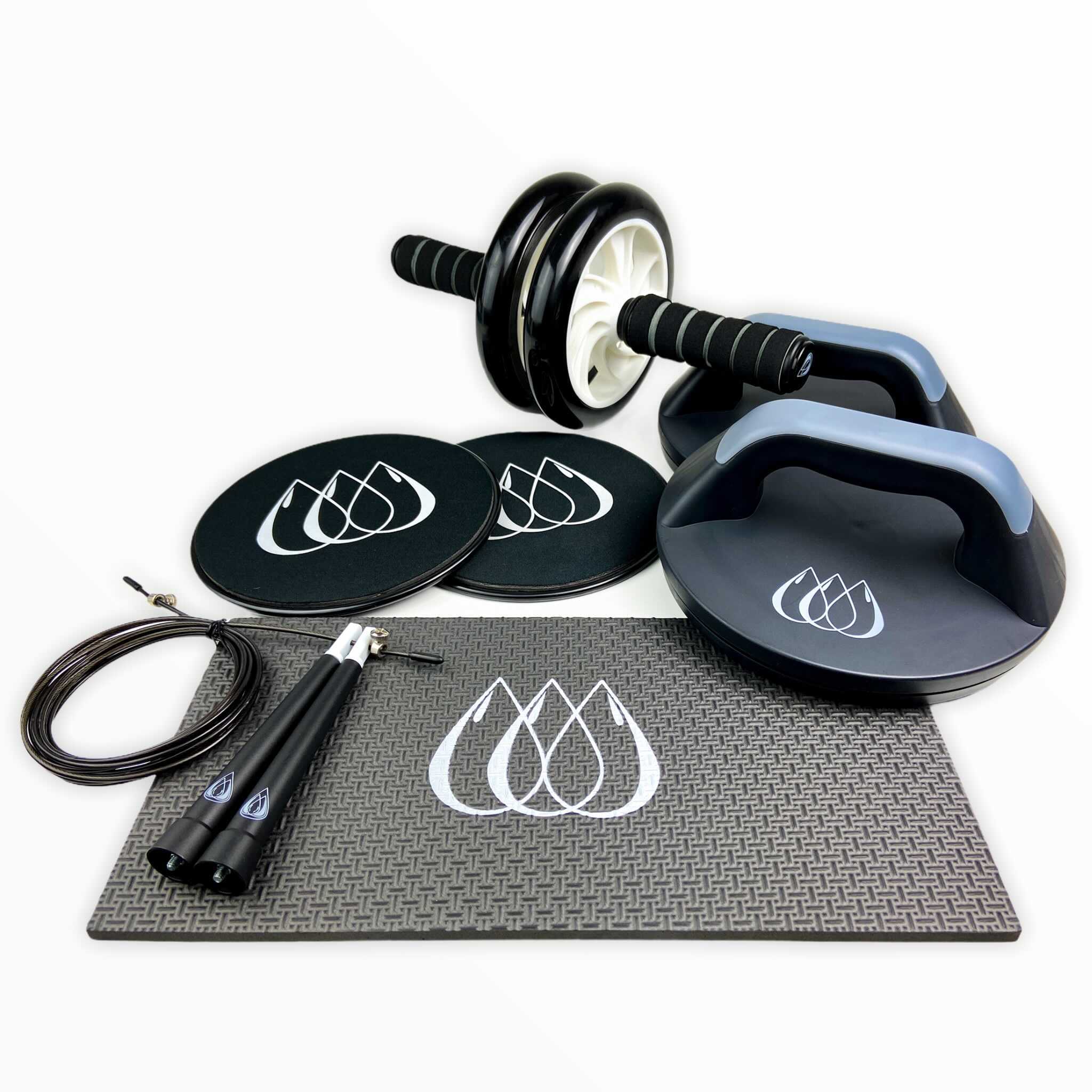 5 Piece Ultimate Ab & Workout ANYWHERE Kit! You get ALL of this: Double Wheel AB Roller, Knee Pad, Pushup Bars, Ab / Leg Sliders, and an Adjustable Jump Rope - While they last, SHIPS IMMEDIATELY, and a heck of a lot cheaper than a monthly gym membership! - Order 2 or more and SHIPPING IS FREE!
Have your workout intensity to enhance your abdominal muscles, back, shoulders and arms.
Adjustable Length: design with 9 feet long of the rope, it can be adjusted quickly according to your height. Suitable for adults and children, Our high quality thicker (5mm) heavier rope allows for a smooth rotation & the ball bearings in the handles ensure a tangle free jumping experience.
This ab wheel roller is cooperated with 2 wheels, which is more stable than one wheel; and the handle is made of high-density EVA, which is comfortable for hands and not easy to break. Can bear up to 440lbs! The knee pad can protect your knees from injury when rolling frontward and backward.
Push up bars are made of good-quality polypropylene, which are hard enough to support any weights; The material of main construction, polypropylene, is very sturdy and durable. Slip-resistant rubber is used as push up handles is so soft that users can hold comfortably.