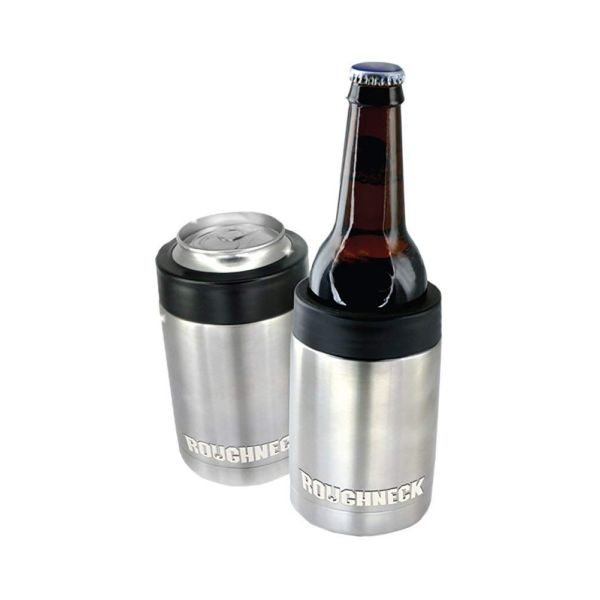 FLASH SALE - THESE ARE AWESOME! SEE THE VIDEO! Vacuum Sealed Copper Insulated Stainless Steel Can / Bottle Cooler - Keeps Bottles & Can Drinks ICE COLD for HOURS! SEE THE VIDEO! - We compared these to the $30 Yeti version, and they worked exactly the same! GREAT for beer, soda...beer! $1.99 unlimited shipping, but if you order 6 or more they SHIP FREE!
Roughneck stainless steel vacuum-sealed tumblers
and insulated holders keep your drinks cold or hot for longer at a price that doesn't hurt your wallet! Why does it work so well? Double layer stops heat transfer from conduction, Vacuum insulation stops heat transfer from convection and reflective copper stops heat transfer from radiation. These are Roughneck built for life out of 18/8 Kitchen Grade stainless steel. Tumblers come with a removable lid. -- Quality made and enjoyable to use, make some of these Roughneck cup and coolers yours today!
Product Features
Roughneck insulated cups keep drinks hot for 7 hours or longer and cold drinks cold for 18 hours or longer
More value for your money and your drinks stay enjoyable to drink longer
Why does it work so well? Double layer stops heat transfer from conduction, Vacuum insulation stops heat transfer from convection and reflective copper stops heat transfer from radiation.
BPA-Free
Dishwasher safe means it's convenient to clean