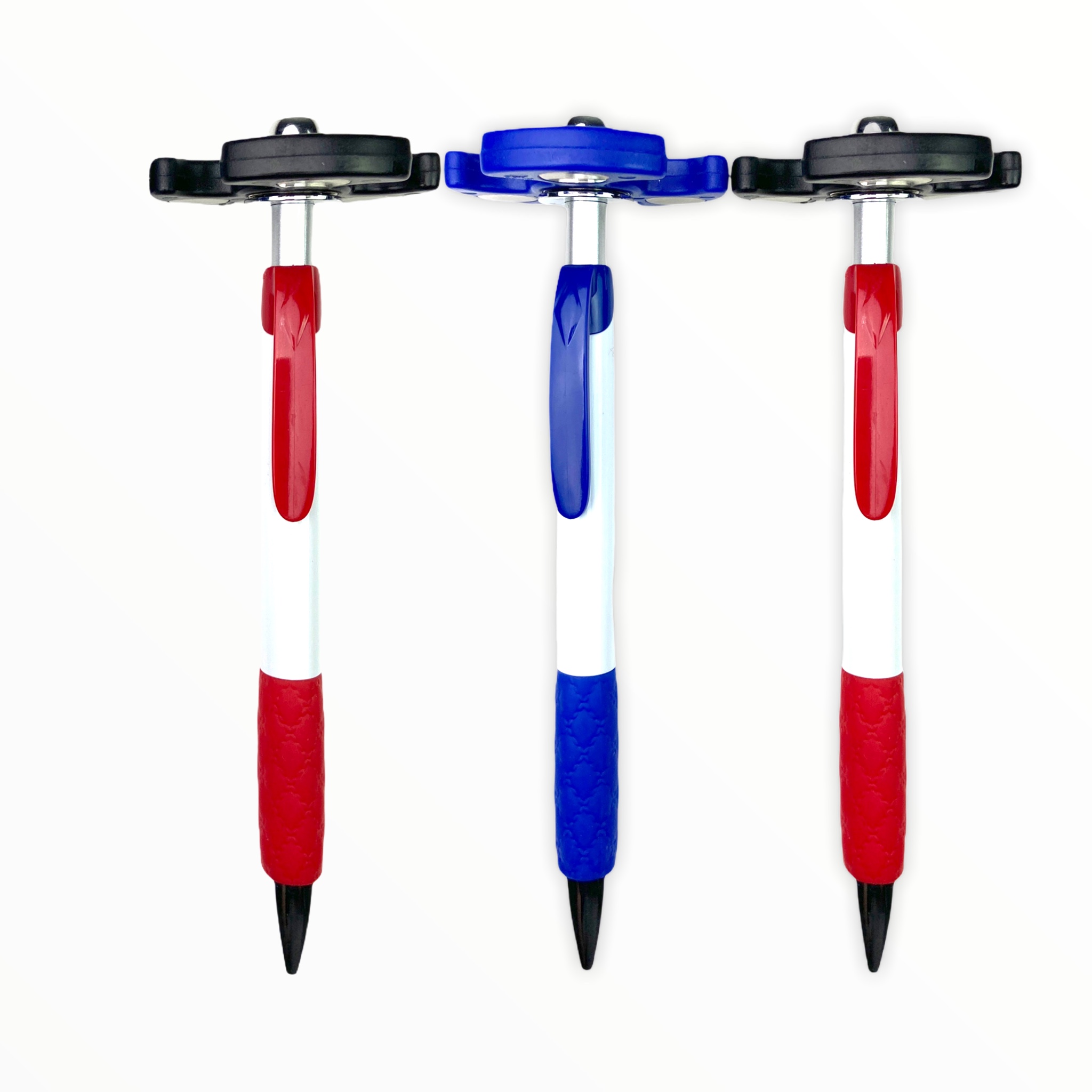 This is a fun pen to have on hand - especially if you are a fidgeter!
This fashionable pen and spinner combination is a great way to focus the attention when writing reports, essays, and more. An efficient and attractive retractable pen, finished with shiny chrome accents. It has a soft rubber grip for comfort.
A satisfying way to aid concentration, the top of the pen features a spinner, which is perfectly balanced and rotates smoothly with even the lightest touch.