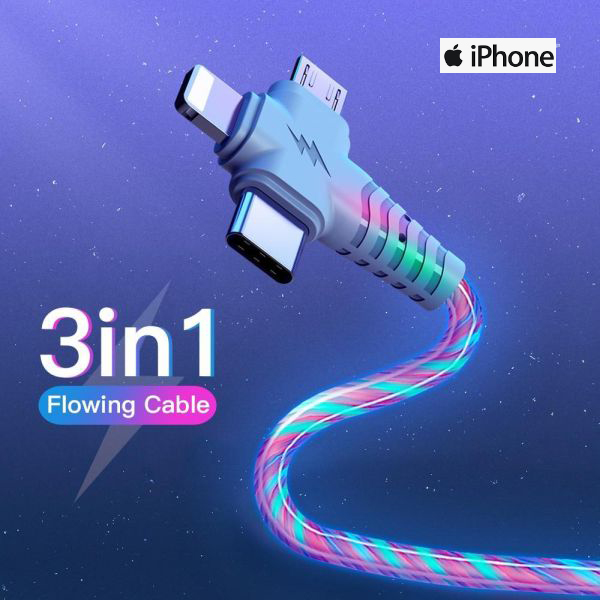 Don't miss out on this pack of chargers on the cheap!
Current Control: Automatic Identification and matching required charging power, fast charging no damage to the device, safer charging. prevent Rust Oxidation Port: The interface part adopts high-quality aluminum alloy material to effectively avoid the oxidation rust effect use.
Might Charging LED Design: The nightly design will help you find your phone or charging cable so you can easily find it in a room without light.
Fast Charging: Fast charging for your phone, fast charging that doesn't hurt or damage your phone.
Convinient to use at night: The light is soft and not disturbing to the person who's sleeping.
3 in 1 Line: Can be used for Type C, Micro, and 8-Pin.
Connector: Type-C, Micro USB,
Maximum Current: 2A
1 X 3in1 Luminous Lighting USB Cable iPhone
BONUS:
Check out these other
chargers on sale
while you are here and save some money!
═════════════════════════════════
PROMOTE YOUR BRAND WITH US!
═════════════════════════════════
Want to showcase your product to the Closet of Free Samples audience? Then check out my available advertising options and email me at

This email address is being protected from spambots. You need JavaScript enabled to view it.

to discuss!
═════════════════════════════════
FOLLOW CFS ON SOCIAL MEDIA
═════════════════════════════════