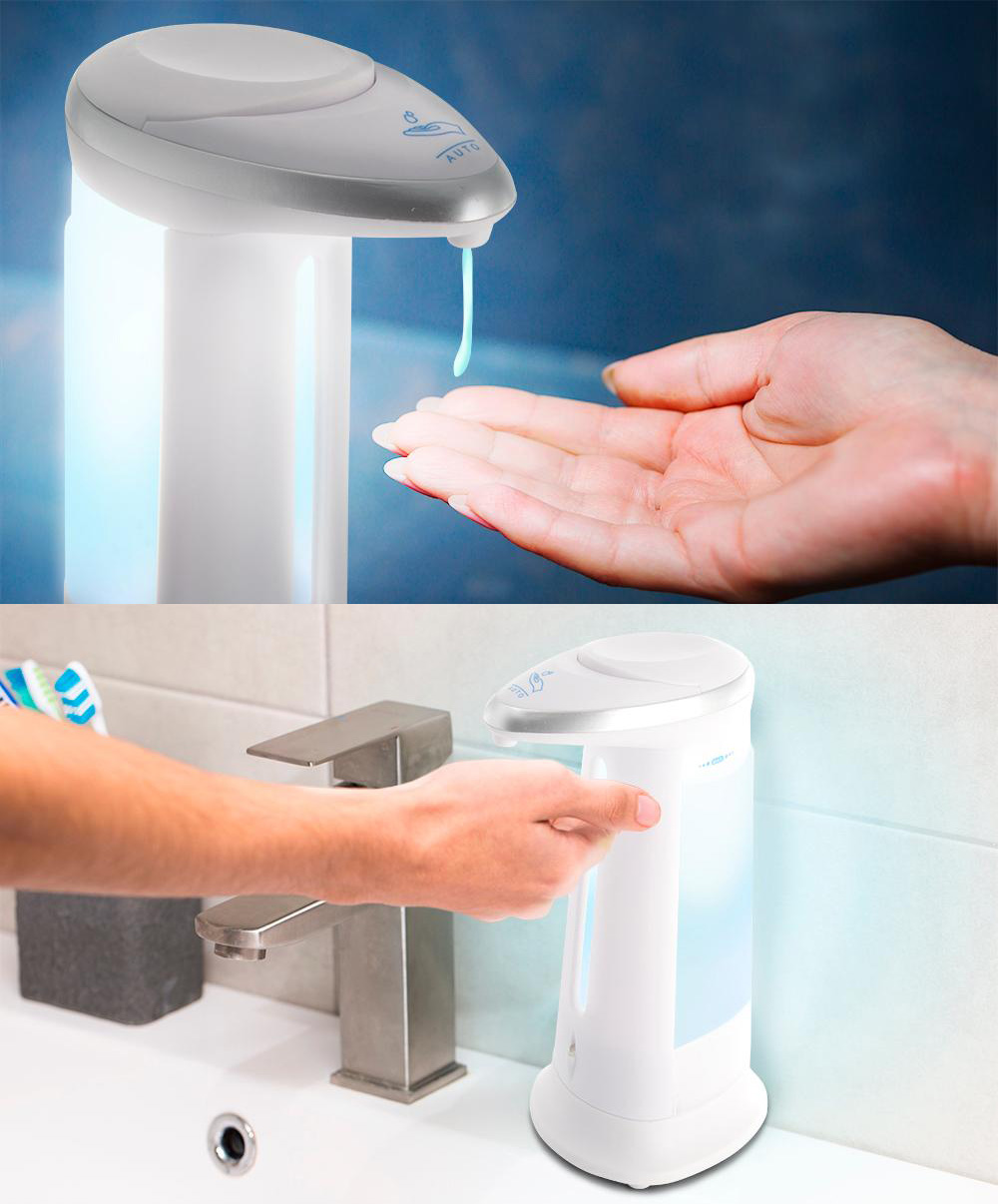 This item will ship on around July 8th. Yes it's a bit of a wait, but they are either sold out everywhere, or triple our price. As a bonus for having to wait, you will receive a
FREE bottle of hand sanitizer
with EACH unit you order!
Washing hands with bar soaps is slimy and nasty, and full of germs! When your hands are dirty, you don't want to touch anything or fumble around for a pump dispenser, well now there is
Soap Magic
, the hands-free automatic soap dispenser that automatically pumps the right of amount of soap into your hands every time! Perfect for hand soap, dish soap, sanitizer, lotions, shampoo, conditioner, and more!
Product Features:
Use with your favorite hand soap, dish soap, sanitizer gel
Motion activated
Lights up and chimes
Requires 4 "AAA" batteries
Use in kitchen, bathroom, anywhere
Pop-up lid for easy refills
Infrared sensor
Clear window shows fill level
Place your hand under the sensor to automatically dispense soap