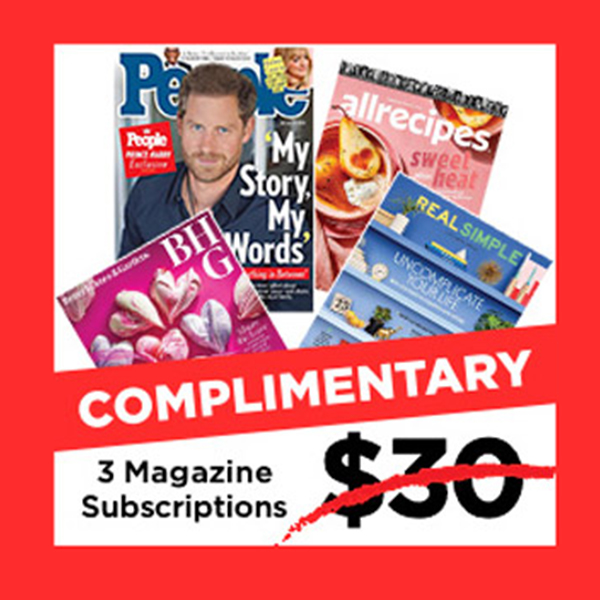 If you like magazines, don't miss out on this offer!
Go here
to select your 3 magazines today. Limit one subscription per magazine, per household, per year.
UPDATE: There is now a $2.99 "processing fee" for this offer.
TONS of Limited-Time EXCLUSIVE deals have been posted to my Telegram channel! These deals include limited-time offers, coupon codes, and Amazon deals! It's FREE to join so you don't miss out! ? Sign up here!
═════════════════════════════════
PROMOTE YOUR BRAND WITH US!
═════════════════════════════════
Want to showcase your product to the Closet of Free Samples audience? Then check out my available advertising options and email me at This email address is being protected from spambots. You need JavaScript enabled to view it. to discuss!
═════════════════════════════════
FOLLOW CFS ON SOCIAL MEDIA
═════════════════════════════════