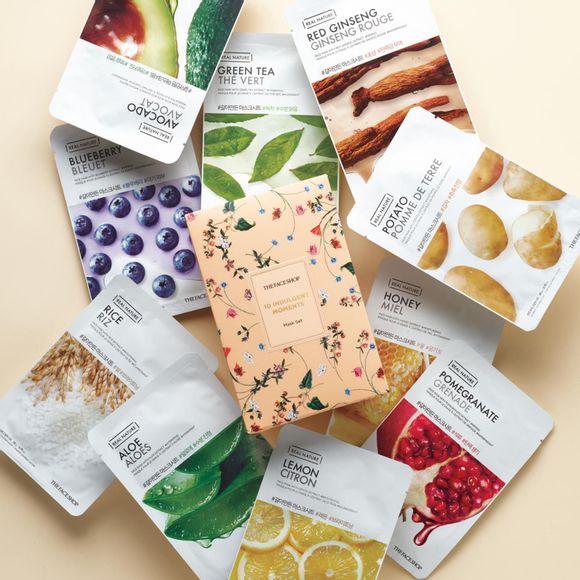 This would make a great gift for yourself or someone you would like to pamper!
Make time for masking! Infused with natural extracts, these indulgent sheet masks help enhance the appearance of your skin within minutes. Includes 10 face masks.
Target your skin care concerns with the following masks:
Aloe: Helps soothe and moisturize.
Green Tea: Helps clarify and hydrate.
Blueberry: Helps visibly firm and revitalize.
Honey: Helps hydrate and boost radiance.
Avocado: Helps moisturize and nourish.
Red Ginseng: Helps visibly firm and nourish.
Lemon: Helps increase radiance.
Pomegranate: Helps revitalize and restore.
Rice: Helps visibly soften and brighten.
Potato: Helps cool and moisturize.
TO USE
Begin with clean, dry skin. Remove mask from packet and gently unfold. Place mask on the entire face, smoothing to fit curves and adjusting around eyes, nose, and mouth. Remove after 10 to 15 minutes and pat in remaining content to absorb into skin.
TIP:
Check out these other
Avon deals
while you are here and save some money!